Driver Information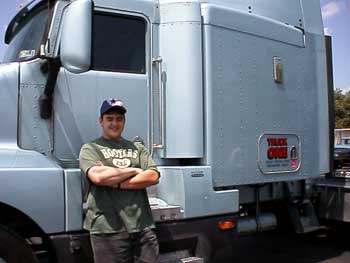 Owner Operator Benefits for Leasing with Truck One
Home time - as a contractor you choose when you want to be home
· We utilize percentage pay up to 69.4% of line-haul gross…we provide a clearly marked settlement sheet for you to verify your pay
Terminal pay upon completion of load, no holdback of settlement pay. Terminal pay is twice a day.
Fuel card program available
Fuel tax program available
No startup costs, escrow of $1,000 may be paid weekly as low as $75.00 a week.
100% FSC to Owner Operator and is available on 95% of our freight.
80% NO TOUCH on Van Freight.
Call us today toll-free at 877-543-6930.
Download our safety clearance form!